Implementing and maintaining a best-in-class insurance and risk management program for your business shouldn't be a drain on internal resources.
We leverage technology to build an insurance program that works for your business. We cater to the following industries: healthcare, social services, home services, construction, and technology.
Insurance Doesn't Have to be Hard- Oberle's Guide to a Better Insurance Program
Audit the Current Program
Based on our experience in working with organizations like yours, we'll review your current insurance program to identify coverage gaps and savings opportunities.
Practical Recommendations
We present our findings in a simple, actionable format that can be shared amongst all stakeholders.  We'll be your guide in understanding the next steps and actions needed to improve your insurance program.
We bid out your program to insurance carriers that specialize in insuring businesses in your industry. We leverage technology to reduce the time you'll spend on compiling exposure information and completing insurance applications.
Change Without Disruption
We'll walk you through the transition from the old insurance program to the new program, ensuring zero disruption.
We're committed to delivering exceptional service to your team. Our Net Promoter Scores (NPS) are among the highest in our peer group.
What Our Clients Are Saying
The insurance diligence service provided by August and the team at Oberle are an indispensable element of our acquisition lending poractice. It saves our clients times, money, and reduces risk; win-win-win.
August's offering to entrepreneurs looking to acquire is clear: "I was in your shoes and know exactly what you and your investors care about." Better still, August's standard of service is off-the-charts. I aspire to have our Searchers and Co-Investors talk about us the same way they talk about August.
I've had the chance to work with August for over a decade and know him to be one of the best insurance professionals out there. I can't think of a single person I've referred him to that hasn't hired him and then sent me a personal thank you note afterwards. As a former manager, then colleague, then client, and also as someone that personally now knows August and his family well and consider them top class, I can't recommend August highly enough.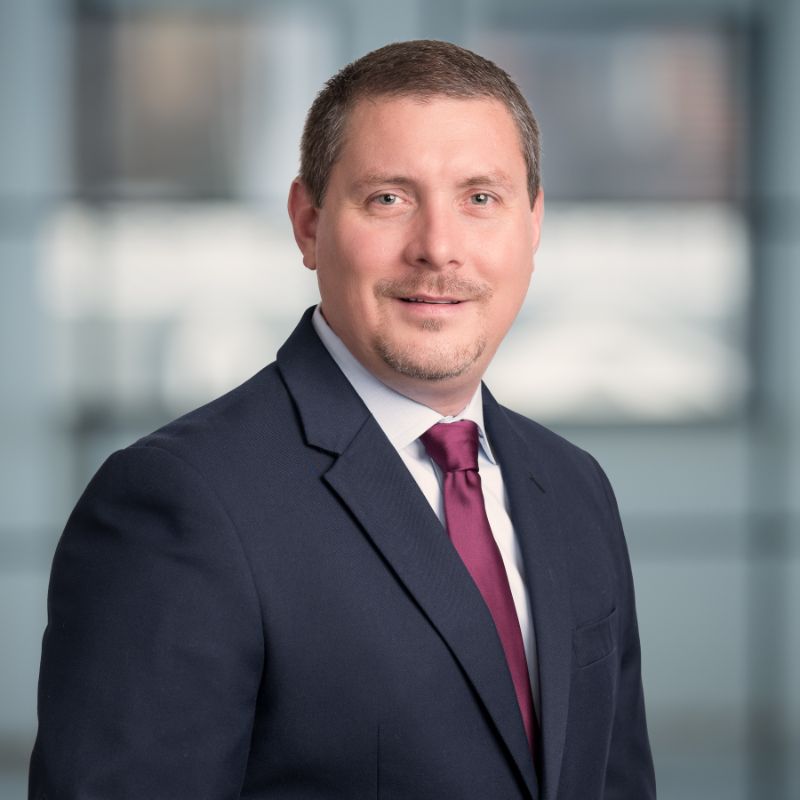 Commercial Lines Team Leader
Steve Pope is the Commercial Lines Team Leader at Oberle Risk Strategies. Steve has an extensive knowledge of property and causality coverage and is experienced in working with clients and insurance markets to place and manage insurance programs. He has over a decade of experience in the insurance industry with a focus on commercial insurance for small and middle market businesses as well as private equity, M&A, and insurance program consolidation. This makes him a trusted advisor for businesses that partner with Oberle Risk Strategies. He uses this knowledge to guide the commercial lines team, providing exceptional coverage and service for our clients. Steve completed his CIC (Certified Insurance Counselor) designation in 2013. Outside of the office, Steve enjoys spending time with his wife and two children, and he can be found engaged in various activities with his family or coaching his daughters' sports teams.
Transaction Advisor | ETA Team
Wes Allard is an M&A Specialist at Oberle Risk Strategies. He supports clients through the acquisition process by reviewing the current insurance programs of the businesses they are buying. Wes helps clients better understand what insurance coverages are necessary for their specific deal needs, and he builds comprehensive insurance programs for their new businesses going forward. During his time in insurance, Wes has obtained several important designations to further his understanding of insurance coverage and its application. Some of these designations include the Associate in Risk Management (ARM), Associate in Claims (AIC), Commercial Lines Coverage Specialist (CLCS), and the Chartered Property Casualty Underwriter. (CPCU) Wes is passionate about helping clients better understand their insurance coverage and making the insurance buying process as simple & straightforward as possible. Outside of work, Wes enjoys playing golf and pickleball with friends as well as spending time with his wife Taylor, and dog, Kevin.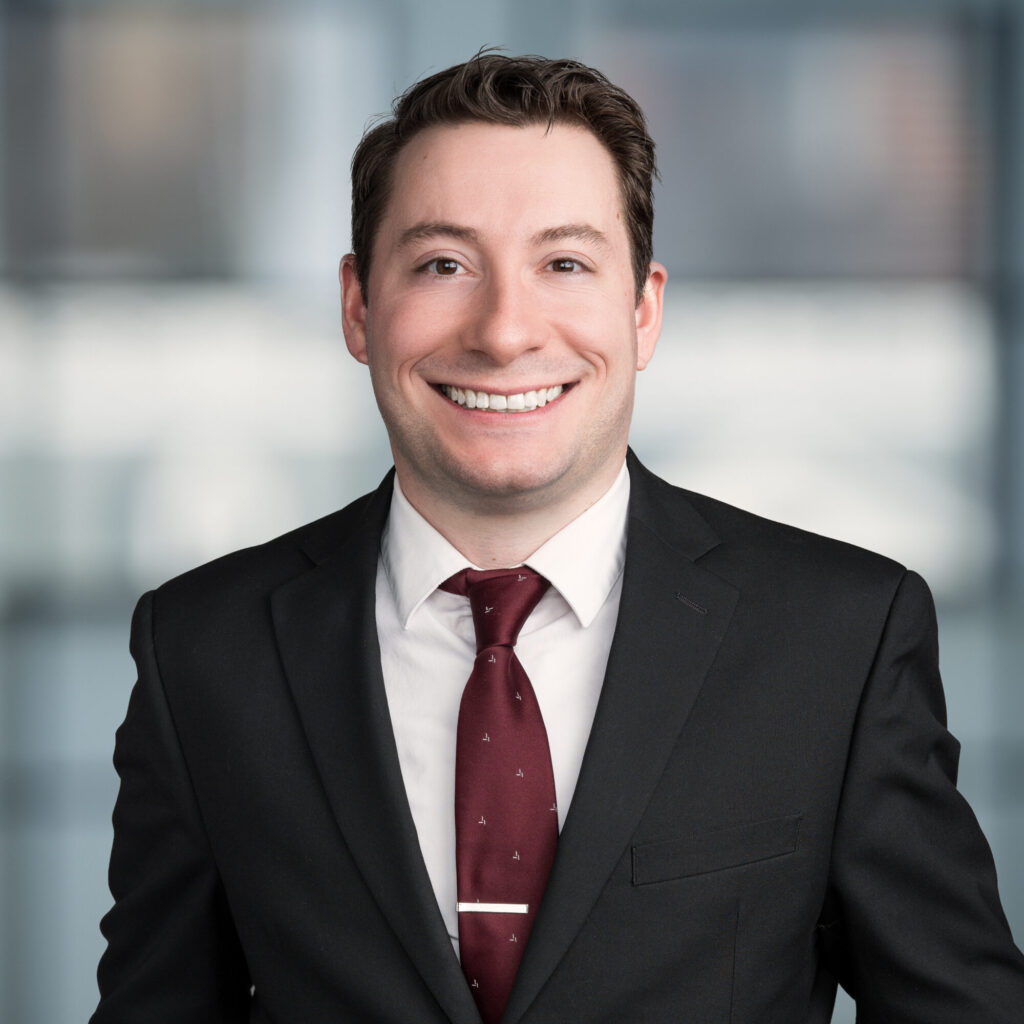 Transaction Specialist | ETA Team
Culver Hackel is a Transaction Specialist at Oberle Risk Strategies. Culver works closely with new clients and helps them to understand the coverage they need for their new acquisitions and startups. He is passionate about learning the nuances of the risks associated with different businesses and making sure they receive the best insurance coverage possible. Outside of work Culver enjoys going to the movies with his wife and spending time with their 2 dogs.
Account Manager | ETA Team
Sarah Moore is an Account Manager on the ETA/Search Fund team at Oberle Risk Strategies. In addition to guiding our clients through the renewal process, Sarah is passionate about providing great customer service. She also assists our clients with coverage questions and any other general inquiries they may have. Sarah works with many of our clients in technology and healthcare, quickly learning the ins and outs of these industries. While she currently resides in St. Louis with her husband and dog, Sarah is a Chicago native – making sports rivalries in the office extra exciting!
Account Manager | ETA Team
Brianne Wells is an Account Manager with the Entrepreneurship Through Acquisition (ETA) Team.  She handles commercial insurance for businesses both large and small: renewals, policy changes, or questions.  She believes insurance is an important part of doing business, and that clients should have faith in their insurance agent and not worry about their coverage.  She has a CISR designation and is working toward adding her CIC (Certified Insurance Counselor) designation.  In her free time, she teaches yoga and enjoys spending time with her family.
Account Specialist | ETA Team
Donna Spradley expresses having the honor of working at Oberle Risk Strategies since July 2021 in an account specialist role. She provides a supporting role for Oberle and our clients helping with day-to-day functions: certificates, auto id cards, policy changes, billing questions, claims, etc. Her insurance experience began in 1978 after graduating from college at Pittsburg State University, located in Pittsburg, Kansas. She is married, has 2 sons, 2 stepsons, 2 dogs, 4 grand dogs, 2 step grandkids, and 4 step grandkids. In her spare time, Donna likes to read, go for hikes, and attend sporting events.
Account Specialist | ETA Team
Tammy Vesper is an Account Specialist at Oberle Risk Strategies. She has been with the company since 2001 and is a Certified Insurance Service Representative working with our Commercial Lines of business. Tammy expresses feeling fortunate her family lives in the area, and they are close enough to spend a lot of quality time together. She enjoys gardening, Cardinal baseball games, and watching her grandchildren play sports.
We'd love to hear from you.