Without the right insurance coverage in place, your organization could suffer a financial setback that could jeopardize its long-term viability.
Our goal is to help you eliminate these risks, and to help you spend less time on insurance – so that you achieve your goals and pursue your mission.
We've been serving the Non-profit community for over thirty years.
Find Peace of Mind – Oberle's Guide to a Better Insurance Program
Audit the Current Program
Based on our experience working with organizations like yours, we'll review your current insurance program to identify coverage gaps and savings opportunities.
Practical Recommendations
We present our findings in a simple, actionable format that can be shared with your board. We'll be your guide in understanding the next steps and actions needed to improve your insurance program.
We bid out your program to insurance carriers that specialize in insuring Non-Profits. We leverage technology to reduce the time you'll spend on compiling exposure information and completing insurance applications.
We then present the options in a simple, apple-to-apples format. We'll help you balance coverage needs with budget realities.
Change Without Disruption
We'll walk you through the transition from the old insurance program to the new program, ensuring zero disruption.
We're committed to delivering exceptional service to your team. Our Net Promoter Scores (NPS) are among the highest in our peer group.
What Our Clients Are Saying
The insurance diligence service provided by August and the team at Oberle are an indispensable element of our acquisition lending poractice. It saves our clients times, money, and reduces risk; win-win-win.
August's offering to entrepreneurs looking to acquire is clear: "I was in your shoes and know exactly what you and your investors care about." Better still, August's standard of service is off-the-charts. I aspire to have our Searchers and Co-Investors talk about us the same way they talk about August.
I've had the chance to work with August for over a decade and know him to be one of the best insurance professionals out there. I can't think of a single person I've referred him to that hasn't hired him and then sent me a personal thank you note afterwards. As a former manager, then colleague, then client, and also as someone that personally now knows August and his family well and consider them top class, I can't recommend August highly enough.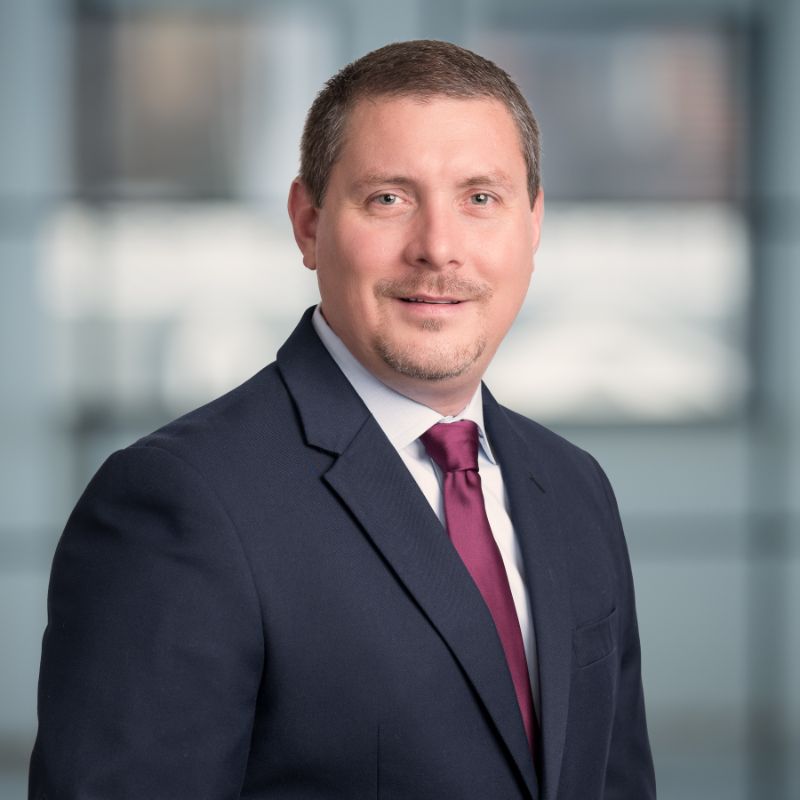 Commercial Lines Team Leader
Steve Pope is the Commercial Lines Team Leader at Oberle Risk Strategies. Steve has an extensive knowledge of property and causality coverage and is experienced in working with clients and insurance markets to place and manage insurance programs. He has over a decade of experience in the insurance industry with a focus on commercial insurance for small and middle market businesses as well as private equity, M&A, and insurance program consolidation. This makes him a trusted advisor for businesses that partner with Oberle Risk Strategies. He uses this knowledge to guide the commercial lines team, providing exceptional coverage and service for our clients. Steve completed his CIC (Certified Insurance Counselor) designation in 2013. Outside of the office, Steve enjoys spending time with his wife and two children, and he can be found engaged in various activities with his family or coaching his daughters' sports teams.
Account Manager | ETA Team
Brianne Wells is an Account Manager with the Entrepreneurship Through Acquisition (ETA) Team.  She handles commercial insurance for businesses both large and small: renewals, policy changes, or questions.  She believes insurance is an important part of doing business, and that clients should have faith in their insurance agent and not worry about their coverage.  She has a CISR designation and is working toward adding her CIC (Certified Insurance Counselor) designation.  In her free time, she teaches yoga and enjoys spending time with her family.
Tammy Vesper is an Account Specialist at Oberle Risk Strategies. She has been with the company since 2001 and is a Certified Insurance Service Representative working with our Commercial Lines of business. Tammy expresses feeling fortunate her family lives in the area, and they are close enough to spend a lot of quality time together. She enjoys gardening, Cardinal baseball games, and watching her grandchildren play sports.
We'd love to hear from you.